New Flute Specialist Welcomed to Macleans College Music Department
Posted on February 12, 2018
Agnes Harmath, a Hungarian born flute player, will be joining the school this term.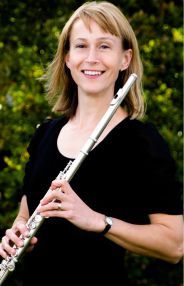 Following graduation with Master of Music with First Class Honours at the University of Auckland, in 2010 she completed a Doctor of Musical Arts degree. Her doctoral thesis presented a critical edition of the Concerto in C major (GUN 18) by Mozart's close friend, Johann Baptist Wendling (1723-1797) together with a CD premiere recording of the work.
Agnes' performance highlights include winning the Auckland Flute Society Competition 20th Century Class and the Senior Scholarship and being concerto soloist with the Auckland Youth Orchestra, St. Matthew's Chamber Orchestra, Tauranga Orchestra, Auckland University Orchestra and in 2011 with Opus Orchestra. She has been finalist and semifinalist at International Flute Competitions in Italy and Australia and during her studies she was also a recipient of the Ministry of Education's Top Achiever Doctoral Scholarship for three consecutive years. In 2007, her flute quartet "Cordelia" won the Sydney International Ensemble Competition.
She has worked as Artist-Teacher at the University of Auckland, teaches extensively and freelances as a player with New Zealand orchestras. She is principal flute of the Opus Orchestra, Associate Principal for Manukau Symphony Orchestra, plays as associate member of the Auckland Philharmonia and she has also been invited to play with the New Zealand Symphony Orchestra.