Curriculum
Extension Studies
As a learning community, we seek to identify, understand and enrich our students in a safe, supportive environment that integrates their academic, social, emotional and ethical development.
Our mission is to help students with exceptional abilities develop the confidence to pursue their passions and grow their academic ability; to think, feel and learn in ways that enhance their own humanity and that of others; to accept their diversity and that of others; to achieve great things as a learner, a pioneer and a person of value to their community, both locally and globally.
In doing so, we recognise that these students are complex individuals with a range of intellectual and emotional needs which we aim to meet and nurture in the school setting. Whilst our main goal is to help them achieve academically and become life-long learners, we strive to do so by taking into account the whole child and their experience of the world, guiding them to become global citizens who are able to build relationships and use their abilities for the betterment of themselves and others.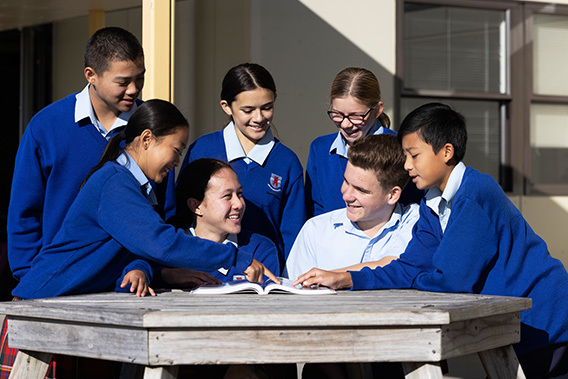 The learning programme involves both enrichment and acceleration. Depending on the data gathered, there will be either one or two Year 9 Extension classes for the academic all-rounder, rotated through the various houses. There may also be up to three targeted Year 9 classes for students with exceptional abilities in Mathematics and Science. In Year 10, the Extension classes are accelerated by following the Cambridge Assessment International Education programme in English, Mathematics, Science and Global Studies. In Mathematics, there are also mainstream students who are accelerated at a greater rate and a special extension programme is followed in Year 10, which may be taken as a Year 10 option choice by some students with exceptional ability.
Testing for placements is organised by the school in liaison with the intermediates and takes place in November after enrolments. Further evidence and data about potential students for the programme is also collected from the intermediates and parents as appropriate, before finalising placements in the various classes.