Student Support
Guidance and Counselling
The Student Advisory Services has responsibility for specialist guidance and counselling for students. We work with students individually at all levels across the school.
The Counselling team are employed by the school to support the teaching and learning at Macleans College.
'Justice, fairness and advocacy' are key components of their work in the school community.
Seeking and maintaining wellness across the school community is the key focus.
Counsellors do;
Listen to concerns.
Assist students to make the changes they want.
Provide a safe, confidential environment for students.
Teach skills for living (e.g. anger management, problem solving, decision making, motivation, effective communication).
Assist with alcohol/drug concerns, family break-up, relationship difficulties, death and loss, coping with change, fear and anxiety, or any other concern.
Act as advocate for the student at stand down or suspension hearings.
Arrange for outside agencies if necessary.
Counsellors do not;
Solve your problems for you.
Discuss counselling sessions with others.
Tell you what to do and how to do it.
Issues may be large or small! Don't wait for a crisis. If unsure, come and chat. The counsellors are here to help.
Information for Students
Talking with Your Parents and Family
You may just need help relating to your parents or you may need to talk to them about something difficult. Either way, follow the listed guidelines - they'll come in handy at times.
Guidelines


Find a time that you and your parents can be comfortable and relaxed together.


Make sure no one is focusing on something else while you're together (paying bills, playing Playstation, making dinner, watching TV).


These first two steps might take some effort and patience. Be persistent!


If you just want to shoot the breeze, try to bring up something they're interested in.


Ask them questions about their day (they love this!).


If you have something specific you want to talk about, let them know what it is.


If they react to what you tell them, listen to them. Don't react back!


Let them finish and don't interrupt. Ask them to do the same for you.


When you feel like you've told them what you wanted to, thank them for listening.


If you feel like there are still things that need to be talked about, set up a time with them to talk about it another day.


Tips


Show them respect by focusing your attention on the conversation, looking them in the eyes, and by not being sarcastic or rolling your eyes.


Be honest. Honesty builds trust. And life is good when your parents trust you.


Stay cool. If you can stay calm if things get heated up, you're showing them maturity.


Friends
To make friends, you need to be a friend. To make good friends, you need to be a good friend.
Good friends are:


People who accept you as who you are.


Sincere.


Good at giving genuine compliments and comments.


Go around with a pleasant expression on their face.


Kind, friendly, positive.


Offer to help.


They say that if you have one true friend, you are lucky, but how does one make friends? We want to know other people and have them know us, to share experiences and closeness.
It is easier than it may seem; it is a continual process, not a one time experience. One must be honest, helpful, caring, pleasant and above all, friendly. Some people are shy and need to be brought out, others are simply waiting for the knock on the door. It is good to be more out-going. Smile, say "hi", introduce yourself. If you want to be heard, be willing to listen and learn about the other person.
Want a friend? Be a friend.
Depression Signs


Long periods of inactivity.


Poor personal hygiene.


Separate themselves from others - isolative.


Loss of appetite.


Often cries for no apparent reason.


Often talks about feeling worthless and helpless.


Describes troubled sleep patterns.


Speech changes - rambling, unsuitable answers, rapidly changing topics, pressured speech, incoherent, word salads.


Information for Parents
Talking with Your Teenager
Becoming an individual. Peers replacing parents as the main influence.
The one thing you probably have in common with anyone else reading this is that you are the parent of a teenager. Your concern is likely to be for the welfare of your child and your relationship with them.
Your teenagers may be young or nearly adult, they may be rebellious or you may be worried about them or simply interested in learning more about their world.
Teenagers are in a curious experimental, questioning time of life. You may find them at one time selfish, narrow minded, difficult and challenging and at other times spontaneous, affectionate and a pleasure to have around.
You may be finding this stage in their life difficult, hard to understand, annoying or a delight:


We just can't talk about it.


We aren't getting through to them and they aren't getting through to us.


Remember, that you can't be a "perfect parent", you can only be who you are, and thinking about your ideas and values is an important part of communicating with your kids. Adolescence can be a very interesting and productive time for parents and children. You know your child better than anyone, yet they are changing and becoming an adult, different from the person you know so well. You are establishing a new relationship with them, so it is a learning time for you too.
Parent Network
A Parent Network is a group of parents and caregivers who agree to guidelines and boundaries for their children's safety. The parents in the network have children of similar age and agree to communicate openly with one another about their children's socialising.
The advantages, which, when established early in the life of the child, become an accepted part of that child's life. These are:


More opportunities to enjoy having a young person in their lives.


A higher level of safety for their daughters and sons.


The benefit of support from other parents and caregivers.


More quality time, when less time is spent on arguing about rules for curfews, parties etc.


Parents become credible as a source of support and information.


Young people who are more positive and secure have a better chance of contributing to a caring, informed community that benefits both children and parents.


Spending time on prevention means less time is needed on intervention! If you're interested in being part of the network, pamphlets are available at the Student Advisory Centre!
Homework


The routine of regular homework needs to be established early in Year 9.


School policy requires that juniors should complete one to two hours per night and seniors three to four hours.


The routine at home helps with the settling in process at school and reinforces classroom learning. The habit of regular home study is established and should then continue through to senior school, when it is essential for academic success. Homework time allows pupils who work more slowly to complete all work and feel a real pride in doing so. At the same time it allows parents to judege whether their son or daughter is finding work in a subject difficult because they regularly fail to complete work. The first third form reporting evening in late March will give parents a chance to discuss such problems with the form teacher.
Sometimes teachers do not set specific work but homework includes:


Completed classwork.


Any reinforcement of work currently being done at school.


Reading a set book.


Reviewing the day's lesson.


Attempting extra exercises in Maths.


Learning vocabulary.


Parents can assist juniors to establish good homework routines in the following ways:


Show them that you expect homework.


Provide a quiet, well lit place for homework away from radio or tv or telephone.


Take an interest in your son's or daughter's work from the beginning of Year 9, so that they will then accept this as normal and distance does not develop between you so that your son or daughter does not want you to look at his or her books.


Homework should not be left till late in the evening. After dinner is usually too late to begin, and homework after 9pm is not wise for a 13 or 14 year old.


Assist with planning to fit homework in with sports practices, family commitments and favourite tv programmes. Homework periods then have a definite finishing time. If homework stretches ahead limitlessly, a young person doesn't feel like starting.


Parents' suggestions for improvement to setting out, method, research sources, etc can be really helpful and establish good habits. However, be aware that teachers may have different methods of teaching, and you do not want to confuse your child. If your suggestions are not adopted, don't insist.


Offer to hear vocabulary or work to be tested in a subject the next day, but this can be time consuming and students need to appreciate that parents are busy people and they cannot rely too heavily on such help.


Share your student's pleasure in work well done and be generous with your approval.


Some sharing of in the routine of homework can help with communication between parent and teenager, enhance a student's appreciation for Mum or Dad, and assist the young person with school work. However, it is important for the Year 9 student and for all students at all levels, to develop a sense of responsibility for homework. Parents can be supportive, but it is the student who must learn that he or she has the power to use homework time wisely or unwisely.


Homework Routines and Helpful Tips
Academic success depends on many factors. One key factor, especially as children get older, is related to how the child organizes his/her materials and tasks. Teaching students organizational strategies helps him/her in the short term and the long term. In the short term, students have the resources and routines to help them with their assignments. In the long term, students start to develop their own skills and strategies for organizing things. In addition, providing children with an organizational routine and framework helps children accept responsibility for their own learning. Whenever possible, children should be involved in setting routines; this makes it easier for them to set their own routines when they are older.
Parties
Alcohol and Drugs
Parties are occasions to relax and have fun. However, parties can have a negative side when teenagers come under pressure to drink alcohol or take other drugs. These pressures are less likely when a party has been planned beforehand and is supervised.
When Your Teenager goes to a Party


Contact the parents of the party-giver: check where, when, and length of time for the party, making sure adults will be present; offer to help.


Ideally, no alcohol is going to be available, but if alcohol if going to be: consider if this is a safe place for your young person to be; check out with your teenager what their choice is going to be; discuss ways they feel okay to say no; if arrangements seem inappropriate express your concern and encourage alternative activities.


When your teenage is staying overnight with a friend after a party: contact the parents of the friend; check they agreed for your teenager to stay; check that they will be home.


Ensure your teenager can get there and back safely: make sure you know how your teenager will get to and from the party; arrange for yourself, a friend or neighbour to be available to be phoned for a ride home if necessary; agree on the time the teenagers will e home after the party. Remember that a mobile phone allows easy contact!


Talk to your teenager: for safety reasons, you need to know where your teenager is and you expect to be phoned if the location of the party is changed; agree on the time he/she is to be home; encourage your teenager always to pour his/her own drinks and not to leave the glass unattended; have a family password- a single word that your teenager will be able to use over the phone if he/she wishes to be picked up IMMEDIATELY; be awake, or have your teenager wake you when he/she arrives home.


Supervision During the Party


Be firm about a drug-free stand: do not allow alcohol or other drugs to be brought into the party; phone the parents of anyone who arrives at the party under the influence of alcohol or drugs and ask anyone bringing in alcohol or drugs to leave; be alert to the signs of alcohol or other drug use and if alcohol or another drug is removed from a teenager, tell them an adult can pick it up the next day; do not allow teenagers to return after leaving the party to drink or use drugs elsewhere.


Be visible and available, while keeping a low profile: if possible, have the party in the main part of the house so that your presence is more natural and acceptable; bring in snacks and non-alcoholic drinks.


Shared supervision: accept offers of help or ask other parents to help supervise; if, despite your precautions, things get out of hand, call your local police for help.


Advise your teenagers not to get into a car if the driver in under the influence of alcohol, marijuana, or any other drugs!


If Things Get out of Hand


Instruct all guests, both invited and uninvited, that the party has ended and they must all leave.


Turn off the music.


Call the police on 111 for assistance - tell the police how many people are involved, the level of inebriation of those involved if this is the situation, and what is happening (are bottles being thrown, is property being damaged, are cars racing, is anyone hurt, is an ambulance required). This information will help determine the police response.


Part-Time Jobs
Encouraging your children to hold part-time jobs can be both helpful and hurtful to them. Every child goes through a stage when he or she reaches 15, 16, or 17-years old when he or she wants to get a job. They rarely ask to work at an accounting firm or a computer programming company. They want to work in fast food, retail, or another sector of the service industry. It's only natural. They see all their friends making sandwiches and delivering pizzas, and they see it as a way to make extra cash, get out of the house, interact with others their age, and feel grown up because they have a job.

As parents, your considerations should be how much money they'll make, what they'll learn from the experience, and the real-life situations they'll be entering. You can use their desire to enter the work force as an opportunity to further their monetary and budgeting education. They'll have more income than they ever have had before, you can give them less money when they go out with friends. In fact, they can now pay for many of their field trips and Saturday outings with friends. You may want to help them come up with a budget and encourage them to open a savings and cheque accounts if they don't have those already.

You also need to be cautious and help your children understand that despite how they have this new-found income and excitement their homework and studies are the top priority. You still have to make sure they're doing their homework in a timely and daily fashion. A good rule of thumb is to require that your children work less than 10 hours a week at their job. Any more than this and it starts interfering with their schoolwork. That set number of hours each week helps them earn plenty of extra income.

Maintaining a job as an adolescent would definitely promote positive self-identity and growth, responsibility, the development of future career goals, and higher academic expectations for him/herself.

Many more teenagers now work in today's modern society than ever before. During the 1980's a sharp increase occurred in the number of teenagers who held jobs while enrolled in school. In fact, most teens worked more than twenty hours per week while still attending school. It is, therefore, important for the teenager to understand his/her responsibility as a student.
Harassment Policy - Contacts
When a child is experiencing harassment -whether it's physically, verbally, or sexually - it can affect the whole family. Parents and Carers are often shocked by their own strong emotional reaction to what is happening to their child. It brings out all our protective instincts, coupled with anger. You may feel that you would like some support yourself whilst you are dealing with this.

There are a number of organisations you can contact to talk to about what has been happening, and a number of books and websites that contain helpful advice. If in doubt, feel free to visit the SAS- we're here to help.
Cyberspace - Dangers for Our Children
Cyberspace is the environment created by communication technologies such as the Internet and mobile phones. Cyberspace has opened up a whole new world of instant global communication. Cyberspace can be:


An incredible place for learning and entertainment.


A powerful link to distant friends and family.


A place to meet new people.


A source of information on just about anything.


While most of what is available in cyberspace is also available elsewhere, the ease of access creates some safety risks. You need to know how these risks might affect your children, and how you can protect them.

These are the risks children and young people may face:




They may meet people in cyberspace (online) who want to frighten, bully, or harm them; there is no way of knowing who these new 'friends' are.


They may agree to a face-to-face meeting with someone they have been talking to in a chat room or via email/text. This person might be someone who wishes to harm them.


They may see images that upset or disturb them, such as extreme violence or illegal pornography.


They may be encouraged to participate in illegal activities such as trading in illegal pornography, manufacturing explosives or drugs, harassment, defrauding, hacking.


They may not question the truth of what they see in cyberspace. Anyone can post information on the Internet, including anti-social groups looking for new members.


They may treat others badly when chatting in cyberspace.


They may become addicted to activities in cyberspace and neglect healthy social activities, family and homework.


Young people can also meet people they do not know through their mobile phones and can be bullied or harassed via text messaging.





These are the things parents can do:




Explore cyberspace yourself. If you re a beginner, there will be courses in your community. Ask your local school.


Talk to your children about their use of mobile phones and the Internet, and the risks associated with this, and negotiate a 'use agreement' with them which applies anywhere.


Even if you feel extremely worried when children tell you about things that upset them in cyberspace, respond calmly; if you react too strongly, your child may hesitate to confide in you again.


Talk with other parents and ask your school to host a Parent Information Evening.


Find out about software and services that can help you keep your home computer safe, such as filtering and security options.


Explore the Internet with your children; let them show you their favourite sites.


Check out the features on mobile phones and talk to your children about how they can be used safely; mobile phones are difficult to monitor.


Talk with the parents of your children's friends about the rules they have in their houses regarding use of the cyberspace.


Watch your credit card - it's easy to buy things on the Net with this and to use it as proof of age at certain sites.


For help, information and advice, get in touch with the SAS or with the Internet Safety Group.





For keeping children and young people safe at school these are the questions you can ask your child's school:





Do you have a cyber safety policy?


Can a teacher or parent experienced in cyber safety run a workshop for other parents?


Do you use the NetSafe Kit for Schools as recommended by the Ministry of Education?


How do you monitor children's use of the Internet and mobile phones?


Critical thinking skills are important for everyone in cyberspace. You can help your children question whoever and whatever they encounter and to think carefully before responding.
Signs of Drug Use
This is a difficult question to answer since it is difficult to separate typical adolescent behaviour from drug-induced behaviour. The parent could however, consider the following:


Does the child seem to be changing? Has the child become: more irritable, less affectionate, secretive, unpredictable, hostile, depressed, uncooperative, apathetic, withdrawn, sullen, easily provoked, over-sensitive?


Has the child become less responsible? Is the child: not doing chores, late coming home, late getting to school, forgetful of family occasions, not mowing lawns, allowing their room to be untidy, not completing homework?


Has the child changed friends, dress code, or interests? Has the child: a new group of friends, the language of new friends, hair styles like new friends', switched clothes styles, become reluctant to talk about new friends, become very interested in rock music and heavy metal, become less interested in school sports and academic hobbies, started insisting on more privacy, demanded permission to stay out later than usual?


Is the child more difficult to communicate with? Does the child: refuse to talk about details of friendships or group activities, refuse to discuss drug issue, become defensive when negative effects of drug use are discussed, strongly defend occasional use or experimental use of drugs by peers, claim that adults hassle their children, begin to defend rights of youth, prefer to talk about bad habits of adults?


Is the child showing physical and/or mental deterioration? Does the child show: disoriented thinking, or ideas and thought patterns that seem illogical, heightened sensitivity to touch, smell and taste, increased appetite( which can occur with marijuana smoking, known as the munchies), loss of ability to blush, decreased ability in rapid thought processes, amotivational syndrome, weight loss?


Is the child's behaviour becoming more intolerable to the parent? Does the child: demand his or her right to drink alcohol, refuse to spend additional time on studies even though grades are down, insist that teachers are unfair, become extremely irritable, refuse to do chores, use bad language, come home later and later, claim people are telling lies about him or her, claim never to have smoked pot, not wanting to eat with you or spend time with the family, act very secretively on the telephone?


Is the child becoming careless in his or her drug use? Does the child: forget to replace the liquor taken from the cabinet, put the bottle between mattresses, leave the "roach" in a flower pot, in the bathroom, or in the car ashtray, forget who vomited in the family car, insist that marijuana found in the car or in their room belongs to someone else?


Is the child becoming drug dependent? Does the child: take money from his parents, brothers or sisters, steal objects from the home that are easily converted to cash, lie chronically, drop out of school?


Does the child display negative behaviours? Has the child been: caught shoplifting, charged with prostitution, arrested for drug use, or a delinquent act?


Does the child attempt suicide? Does the child: talk about committing suicide?


The behavioral changes discussed may occur over a period of a few months, the holidays, or over a year or more. These behavioral patterns need to be monitored more closely by the parent. More blatant behaviour will begin if the child can manipulate his or her way through the aforementioned examples and more obvious drug use behaviour will begin to occur.
After behavioral clues, there usually come tell-tale physical evident which is difficult to deny. The child will usually lie or give half-truths to parents when caught.
Remember, that warning signs require intervention and action!
ToughLove
ToughLove Auckland Inc operates six Parent Support Groups in Auckland; Takapuna, New Lynn, Massey, Epsom, Howick and Pukekohe.
Parent Support Groups meet weekly. Meetings follow a carefully planned structure. Parents are guided through a discussion format designed to assist them to develop action plans that work.
By sharing our stories we find that we are not alone, and need not feel isolated any more. "There are no quick fixes". Parents are encouraged to attend regularly in order to develop new skills needed for coping with their difficulties.
ToughLove shows parents how to come up with loving solutions to help with family problems by teaching self responsibility.
For more information phone 624 4363 or visit
www.toughlove.org.nz
Contact Us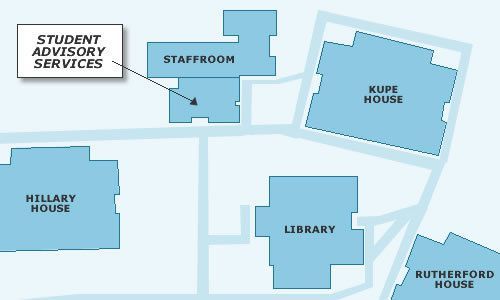 How to Contact Staff
Student Appointments Students can make appointments with staff, either:
Through the Faculty Secretary at the SAS centre before school, interval, lunchtime or after school.
By leaving a note in the appropriate staff member's post box (inside the front door of the SAS centre).
Parent Appointments The staff can be contacted by telephone or emailing [email protected] and they are available for appointments with parents between 8.00 am and 3.30 pm during the school weeks. Feel free to phone the school office on 535 2620 ext 857 for a booking.
Mr Ben Coaton
HOD Guidance and Counselling
M. Counselling - Hons, P.G. Dip (Counselling), B. Ed (Teaching), Member NZAC. Registered Teacher.
Life can be stressful and challenging and we all need support sometimes. If you are feeling like you are not coping, please do feel free to contact us at the Student Advisory Services – there are many ways counsellors can help people who are having a tough time.
I am an ex-student of Macleans College. I come from a Teaching/Health Education background and since beginning counselling in 2008 I have worked with students at various intermediate and secondary schools. I have a person-centered approach to counselling and often use creative therapies to help support young people.
My personal interests include running, boxing, family time, and being with friends.
Email: [email protected]
Phone ext # 694
Ms Sarah Milne
B.A. Dip Teaching, Dip Counselling, Dip Cognitive Behaviour Therapy-Distinction, Member NZAC. Registered Teacher.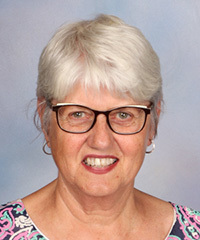 I have worked as a teacher and Counsellor in a variety of secondary schools in New Zealand and overseas. I enjoy travelling: experiencing different cultures and environments. The Macleans College school community is fortunate to have a team of trained Counsellors who can assist students and families through these vital adolescent years. I encourage you to use our service.
Email: [email protected]
Phone ext # 824
Mr Jeff Healy
Dip P.E. (Otago), Dip Teaching (Christchurch), Dip Counselling (Auckland)
Trained counsellor. Enjoys keeping fit and competing in endurance type events e.g. Ocean swims, road and mountain biking, movies, music and fly fishing.
Email: [email protected]
Phone ext # 814
Mr Boon Han Ng (Gorgan)
P.G. Dip (Psychology), P.G. Dip (Counselling)
I am a Guidance Counsellor at Macleans College. Although I work mainly with and support International Students, I also support Domestic Students. I am able to converse in English, Mandarin, Cantonese and Bahasa Malaysia.
Being an adolescent has a lot of ups and downs, funs and excitements with challenges and difficulties. For students who leave their home country, leaving their family, friends and culture, can be even more challenging and stressful. You are welcome to see me no matter how big or small you think your concerns are, and we will walk through the journey together. Being able to help and support adolescents going through their unique journey of life is one of the passions in life.
Email: [email protected]
Phone ext # 830
Ms Rui Ling Chen
M. Ed Counselling, P.G. Dip (Counselling), B. Ed (Teaching), Dip Teaching (ECE) , Member NZAC. Registered Teacher.
I came to New Zealand 14 years ago and I have studied early childhood education both in China and New Zealand. I have a Bachelor Degree in early childhood education and a Master in Counselling from the University of Auckland. Migration and study overseas can be often a challenging and stressful experience. I am here to support you and also help you gain insight and develop essential coping skills that will enable you to enjoy your students' life. I can speak English, Mandarin and Cantonese.
Email: [email protected]
Phone ext # 679
Mrs Barbara Jones
HOD Careers
Email: [email protected]
Phone ext # 840
Ms Suzanne Jamieson
Career Counsellor
Email: [email protected]
Phone ext # 825
Mrs Eileen Koh
Secretary
Email: [email protected]
Phone ext # 857