Curriculum
Gateway & STAR
Gateway
The Gateway Programme was introduced at Macleans College in 2008. This is a programme offering structured workplace learning opportunities to senior students.
Gateway is funded by the Tertiary Education Commission and is designed to strengthen the pathway for students from school to work or further study. This is achieved by providing students with first hand experiences of potential career pathways.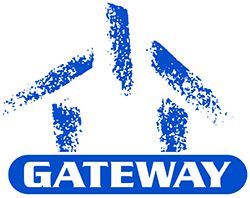 Students
Students complete a work placement and have their learning assessed against unit and/or achievement standards (+-10 credits) on the National Qualifications Framework (NQF). This is integrated with their current programme of study at school.
Twenty five students each year are placed with various local employers for one day a week over a 6-10 week period.
Gateway Programme Entry Requirements
Students must demonstrate a desire to pursue a career pathway in a chosen industry.
Students must have the level of maturity, standard of behaviour, attitude and work ethic necessary to succeed at work-based training.
Please see Mrs Bushé, Gateway Co-ordinator, in the SAS to discuss opportunities available.
Employers
Gateway builds on existing partnerships to develop new relationships between schools, Industry Training Organisations (ITOs) and local employers. Employers benefit through improved public relations and contributing to local needs. It is also an opportunity to expose your industry to the employees of the future!
Thank you to our local businesses who support the Macleans Gateway Programme:
Fisher and Paykel
Mainfreight
Metal Skills
PTL Engineering
Parnell Furniture
Healthcare Logistics
Accord Precision Engineering
Toll Logistics
Air NZ Maintenance
South Auckland Motors
Lolliepops Educare
Bucklands Beach Kindergarten
NZ Police
Eaglewire
Air New Zealand
If you are interested in hosting a Macleans students as part of the Gateway Programme contact:
Karen Bushé
Macleans Gateway Co-ordinator
Phone: 09 535 2620 ext 667
Email: [email protected]
Star Courses
The STAR Programme courses offered by the SAS Department are for students who go out of school to a Private Provider to attend the STAR Course. These can vary in length from 1 day Taster Courses to Full Courses run 1 day a week for several weeks.
Courses are always related to a particular career area the student may be interested to study or work in when he/she leaves school.
Each STAR Course offers Unit Standards as part of the programme. Achievement of a Unit Standard will contribute credits toward NCEA. These credits will appear on the students Record of Learning Report.
Courses on offer this year:
MIT - Cafe Service
MIT - Catering for Cafe
MIT - Baking and Pastry
MIT - Intro to Flight Attending
MIT - Motor Body Trades
ITC - Travel and Tourism Courses
Great Hospitality - Make yourself a great success
Industry Training - Workplace Communication
ICE - Computer Software
ICE - Computer Hardware
Cut Above - Hairdressing
Cut Above - Beauty
For further information about the STAR courses listed please see Mrs Bushe, the STAR co-ordinator, in SAS.