Former student a finalist in the James Rennie Award Medal 2018
Posted on March 06, 2018
Brent Leersnyder, a Kupe House student from 2001 to 2005, has been nominated as a finalist for the James Rennie Medal Award in the United Kingdom.
The James Rennie Medal promotes the achievements of newly qualified chartered civil engineers in the UK. The competition was first held in 1996 and is won by the best Chartered Professional Review candidate.
Professional reviewers nominate three finalists from approximately 1660 Chartered Civil Engineering applicants who show outstanding qualities in their review and really promote developments in civil engineering. Their project reports and presentations also need to show they thoroughly understand engineering design and construction principles.
Each finalist will present their report and participate in a lively question and answer session with an audience of approximately 100 people and a judging panel on March 28th 2018 in London. The winner is announced on the night.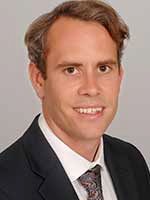 The winner receives the James Rennie Medal and £1,000, which are presented at the ICE (Institution of Civil Engineers) Annual Awards Ceremony. All three finalists also get a certificate and the chance to have their reports published in an ICE journal.
Following graduation from Canterbury University in 2010, Brent worked on the Canterbury rebuild after the 2011 earthquake. In 2014 he joined HOCHTIEF in London where he has been involved in a number of engineering projects.