Career Evening
Posted on May 29, 2018
Macleans College will be holding a Career Evening on Tuesday 12 June from the earlier time of 6.45 pm to 8.45 pm.
All senior students are expected to attend especially Year 12 and Year 13 students, but students from all year levels are welcome, as it will soon be time to choose their options for next year. If they have a career goal this becomes a much easier process.
Students should wear tidy mufti and parents are encouraged to attend with their children.
The programme can be downloaded via the link below. You need to bring this with you to the evening.
As has been the case in the past, five houses will be used and the topics are mostly theme grouped e.g. all the Art and Design courses are in Kupe House. Generally, each 25 minute classroom session will be repeated three times. There is a 15 minute time slot between each session where you can talk to people with stands in the commons or spend most of your time in the commons talking with providers one on one.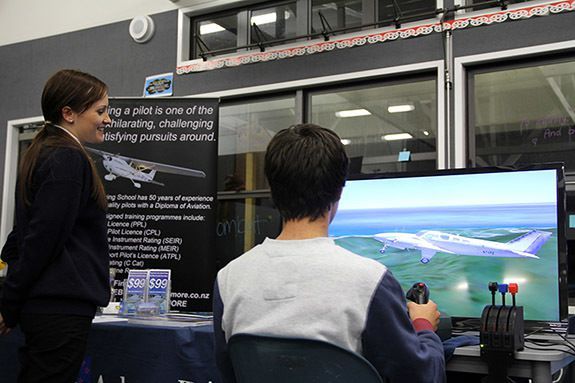 There are representatives from universities, polytechnics, accredited private providers, employers and the Defence Force, as well as information about apprenticeships and cadetships, which many students should be considering.
Please do not bring your car, as speakers and representatives need to park close by since they have laptops and information packs to bring with them.
Keep your mind open to new ideas as there are many careers which you may not have thought about but will be in huge demand in the future such as Computer Science and Food Technology. If you have been to Engineering and Medicine sessions before, please choose something different, as there are so many possible pathways and opportunities to find out about.