Outstanding Performance at the World Scholar's Cup
Posted on May 30, 2018
Eighteen Macleans College students recently competed in the World Scholar's Cup Regional Round held on 16 and 17 May at Kelston Boys' High School.
Teams from across Auckland competed to qualify for the global round to be held in Melbourne in August. The teams were challenged in four rounds; debating, creative writing, multi-choice and a Scholar's Bowl event. The Macleans College students not only dominated in the academic fields, (where they collectively won 140 medals) but impressed with their support, enthusiasm and energy.
Annika Lee (Snell House), Vivian Chen (Snell) and Ellen Wang (Snell) were overall winners of the junior division with Nancy Qiang (Upham), Maggie Chen (Snell) and Andrew Ga (Mansfield) placed fifth overall.
Ranudi Lelwala (Hillary), Janet Yu (Hillary) and Jasmine Zhang (Hillary) were overall winners of the senior division.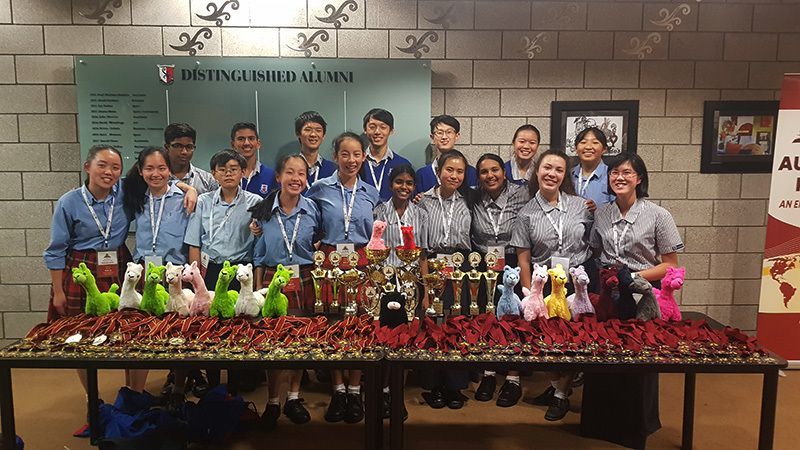 Other competitors were Darsh Chaudhari (Batten), Sanjit Ramesh Chandran (Hillary) and Terry Shen (Te Kanawa) (3rd overall), Rayman Tang (Rutherford), Zi Lin Wang (Rutherford), Kevin Hou (Upham) (6th overall) and Daniela Romero Mittelstaedt (Snell), Grace Su (Rutherford), Archi Tulsian (Upham).
All students from Macleans College qualified for the global round.