Extra-Curricular Prizegiving 2021
Posted on November 25, 2021
With a physical Extra-Curricular Prizegiving not able to go ahead this year, students should collect their certificates and cups from the school gym on Monday 29 November between 11 am – 1 pm.
The school photographer will also be present to take photos of the students with their certificates and cups.

Level 3
Most Successful Individual: Emma Zhou
Most Dedicated Individual: Mary Zhang
Most Improved Individual: Caelyn Pak
Sportsmanship Award: Ally Formstone
Level 4
Most Successful Individual: Regina Sutjahjo
Most Dedicated Individual: Emily Ready
Most Improved Individual: Mila Pollyn
Sportsmanship Award: Olivia Lin
Level 5
Most Successful Individual: Gina Kim
Most Dedicated Individual: Annabelle Harrison
Most Improved Individual: Abby Snooks
Sportsmanship Award: Mandy Zang
For Services as Coach to the Aerobics Team
Sophia Lim
Michaela Rimmer
Bianca Lim
Maggie Corbett
Abbey Bolton
Jasmine Jones
Premier Boys Basketball
Captain: Benjosh Ananth
Best Team Player: Benjosh Ananth
Most Valuable Player: Ollie Simpson
Most Improved Player: Christian Mutti
U-17 A Basketball
Captain: Cameron Burns
Best Team Player: Elisha Tadamalla
Most Valuable Player: Ivan Xu
Most Improved Player: Dale Babaran
U-17 B Basketball
Captain: Wilson Wu and Aryan Singh
Best Team Player: Brad Turrall
Most Valuable Player: Wilson Wu
Most Improved Player: Ben Hargreaves
Junior A Boys Basketball
Captain: Japman Sodhi
Best Team Player: Declan Puffy
Most Valuable Player: Jaden Chandler
Most Improved Player: Hank He
Junior B Boys Basketball
Captain: Kruz Tonkin
Best Team Player: Calvin Wang
Most Valuable Player: Asher Langley
Most Improved Player: James Dimock
Premier Girls Basketball
Captain: Vera Erugen
Best Team Player: Alessandra Illustrisimo
Most Valuable Player: Valerie Lau
Most Improved Player: Ata Palu
U-17 Girls Basketball
Captain: Sophia Urlich
Best Team Player: Sue Li
Most Valuable Player: Sophia Urlich
Most Improved Player: Nyrita Smyth
U-17B Girls Basketball
Captain: Jocelyn Ironside
Best Team Player: Lily Kim
Most Valuable Player: Melinda Shao
Most Improved Player: Alana McEvoy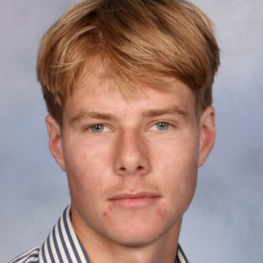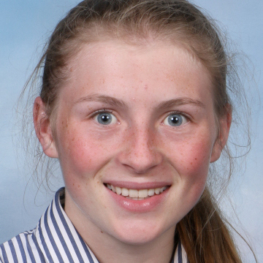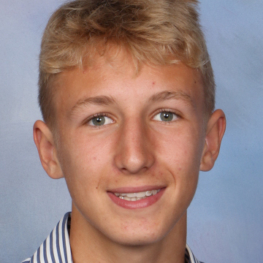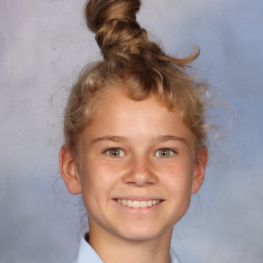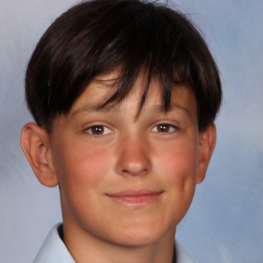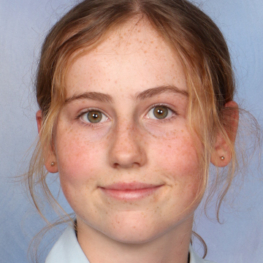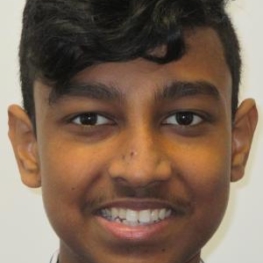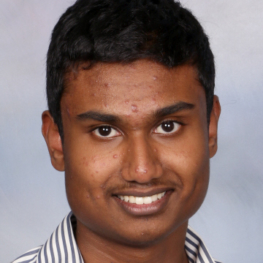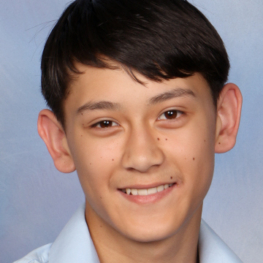 NBA2K
Second in New Zealand, 1x silver medal:
Macleans Valorant Prem 2
Second in New Zealand, silver medals:
Henry Gao (C)
Richie Zhang
Kim Wang
Jack Stranaghan
Macleans League of Legends Prem 1
First in Auckland, second in New Zealand.
1x silver, 1x gold medal: Milton Wu (C)
1x silver, 1x gold medal: Eric Lu
1x silver, 1x gold medal: Calvin Mak
1x silver, 1x gold medal: Stephen Fang
1x silver medal: Benjamin Qian
1x gold medal: Thisuka Matara Arachchige
1st XI
Captain: Ryan Mayer and Zach Beehre
Best Team Player: Jordyn Vallet
Most Valuable Player: Zach Beehre
Most Improved Player: Connor Browne
Player's Player of the Year: Ryan Mayer
2nd XI
Captain: Levi De Jong
Best Team Player: Levi De Jong
Most Valuable Player: Bryan Chen
Most Improved Player: Earl Thumbadoo
3rd XI Red
Captain: Theo Smith
Best Team Player: Henry Matthews
Most Valuable Player: Theo Smith
Most Improved Player: Rishi Singh
3rd XI Blue
Best Team Player: Jerry Guan
Most Valuable Player: Dylan Koshy
Most Improved Player: Eric Deng
15A
Captain: Ziraak Wadia
Best Team Player: Ziraak Wadia
Most Valuable Player: Devon Sutherland
Most Improved Player: Cullen Milne
14A
Captain: Tobie Rose
Best Team Player: Cooper Snell
Most Valuable Player: Oliver Barlow
Most Improved Player: Jason Dong
14B
Captain: Kyle Hughes
Best Team Player: Oliver Tucker
Most Valuable Player: Suli Aziz
Most Improved Player: Junior Africa
13A
Captain: Nathan Strachan
Best Team Player: Oscar Stewart
Most Valuable Player: Frank Lu
Most Improved Player: Josh Bain
13B
Best Team Player: Joshua Fordyce
Most Valuable Player: Hugo van der Maas
Most Improved Player: Tristen Rodrigo
1st XI Girls
Captain: Holly Griffin and Kate Berry
Best Team Player: Sam Keane
Most Valuable Player: Amelia Collins
Most Improved Player: Brooke Martin
2nd XI Girls
Captain: Sarah Konigkramer
Best Team Player: Maddison Sangster
Most Valuable Player: Livleen Kaur
Most Improved Player: Briana Bruce
Junior Girls
Best Team Player: Adelina Jones
Most Valuable Player: Kendal Penney
Most Improved Player: Sara Rekdal
1st XI Boys
Captain: Josh Marryatt
Most Valuable Player: Josh Marryatt
Best Team Player: Kade Bramwell
Most Improved Player: Ishaan Silva and Finn Wilson
2nd XI Boys
Captain: James Bird
Most Valuable Player: Derwin Sanjay
Best Team Player: William Sutherland
Most Improved Player: Nicholas Drummond
U15 Boys
Captain: Jaxon Lewis
Most Valuable Player: Jaxon Lewis and Sam Bray
Best Team Player: Marlo Meyburgh
Most Improved Player: Jude Hirschi
1st XI Girls
Captain: Breanne Attwood
Most Valuable Player: Leah Dawson
Best Team Player: Zanel Herrewyn
Most Improved Player: Shellby Rousseau
2nd XI Girls
Captain: Jessica Gunn, Anna Simpson and Lyla Van Rooy
Most Valuable Player: Grace Wilkinson
Best Team Player: Arabella Van Der Maas
Most Improved Player: Dakota Burns
3rd XI Girls
Captain: Paige Wiener
Most Valuable Player: Josephine Lagoudis
Best Team Player: Gina Kim
Most Improved Player: Sammie Gamsby
U15 Girls
Captain: Jessica Baverstock
Most Valuable Player: Vanya Silva Correa De Melo
Best Team Player: Shagun Gupta
Most Improved Player: Jessica Hewetson
Premier
Captain: Gemma Richards
Most Valuable Player: Gemma Richards
Most Improved Player: Hana Rose
Sportsmanship: Emmeline Reynolds
Premier 2
Captain: Grace Pickering and Molly Rainsford
Most Valuable Player: Mia Young
Most Improved Player: Laska Knipe
Sportsmanship: Mahi Desai
Senior A
Captain: Emma Munro-Hurst
Most Valuable Player: Jessica Holmes
Most Improved Player: Gabi Austin
Sportsmanship: Nadine Du Preez
Senior B
Captain: Jessica Holmes
Most Valuable Player: Danielle Marais
Most Improved Player: Caroline Chang
Sportsmanship: Tajnoor Wander
10A
Captain: Freya Sawant and Carmen de Villiers
Most Valuable Player: Carmen de Villiers and Freya Sawant
Most Improved Player: Alex McKenzie
Sportsmanship: Sumari Lourens
10B
Captain: Grace Pleydell
Most Valuable Player: Mansukh Kaur
Sportsmanship: Grace Pleydell
10C
Captain: Alyssa Roding
Most Valuable Player: Olivia Lattimore
Most Improved Player: Jude Al Shaer
Sportsmanship: Alyssa Roding
9A
Captain: Greer Gilhooly
Most Valuable Player: Greer Gilhooly
Most Improved Player: Samantha Young
Sportsmanship: Maia Rikys
9B
Captain: Stella Fenwick
Most Valuable Player: Emily Russell
Most Improved Player: Shreeya Chandra
Sportsmanship: Rhianna Burt
9C
Captain: Lily-Ann Sanileva and Caitlyn Austin
Most Valuable Player: Sophie Hazel
Most Improved Player: Sabine Spiller
Sportsmanship: Lily-Ann Sanileva
Umpiring Certificates
Mahi Desai
Guntaas Oberoi
Lilu Shang
Samantha Ou-Yang
Ernestine De Bruin
Jassica Minhas
Alex McKenzie
Hunter Brown
Morgan Burt
Sammie Chamberlain
Isabella Chen
Amelia Collins
James Dimock
Sarah Dunn
Elliott Fox
Ryan Gass
Emma High
Laska Knipe
Angelina Kung
Andre Layawen
Gareth Lewis
Tianzexi Liu
Tayla Malcolmson
Emily Marchl
Henry Matthews
Bowen McBride
Laura McCabe
Hadleigh Musson
Harrison Reeve
Daniel Taylor
Jayden Sharp
Lana Taylor
Logan Turrall
Jeandre Van Grenuning
Kaiden Warren
Ashley Whittaker
1st XV
Captain: Thom Stranaghan
Best Back: Elkanah Petelo
Best Forward: Kade Bramwell
Best Team Man: Niek Visser
Most Improved Player: Rohin Bacharam
2nd XI
Captain: Ryan Papa
Most Valuable Back: Ezra Nicholl
Most Valuable Forward: Romeo Burnett
Best Team Man: Tui Fangupo
Most Improved Player: Caelan White
5th Grade
Captain: Harris Barfoot and Trent Martin
Most Valuable Back: Asher Langley
Most Valuable Forward: Oli Williams
Best Team Man: Trent Martin
Most Improved Player: Caylis Hempleman
6th Grade
Captain: Quinn Bevan
Most Valuable Back: Ishaan Silva
Most Valuable Forward: Gareth Pritchard
Best Team Man: Jordan Mills
Most Improved Player: Blake Pritchard
Premier Boys
Captain: Levi De Jong
Best Team Player: John Wang
Most Valuable Player: Noah Rooke
Most Improved Player: Jay Punimata
Premier Girls
Captain: Gemma Richards
Best Team Player: Emmeline Reynolds
Most Valuable Player: Gemma Richards
Most Improved Player: Shanae Ho
Boys B
Captain: Christopher Cieplinski
Best Team Player: Jonathan Cao
Most Valuable Player: Christopher Cieplinski
Most Improved Player: Alex Prak
Girls B
Captain: Billie-Jean Hartnoll
Best Team Player: Alana McEvoy
Most Valuable Player: Hannah Cullingworth
Most Improved Player: Andzile Mavuso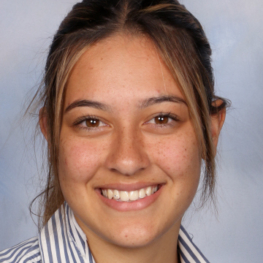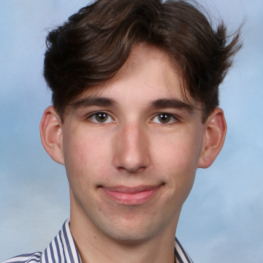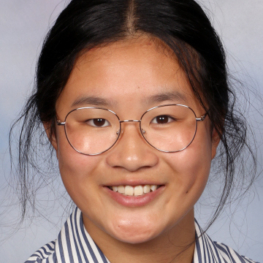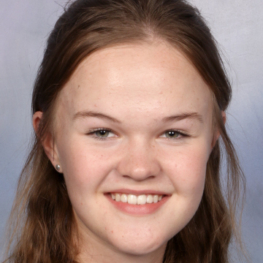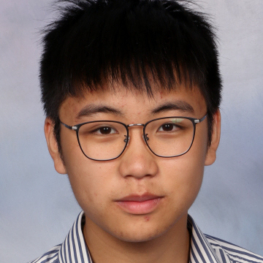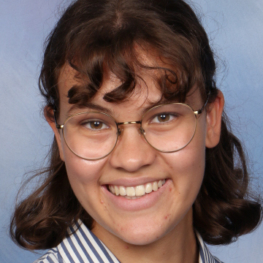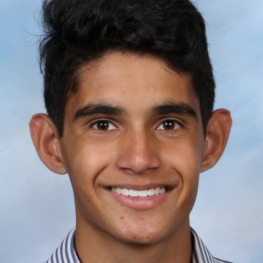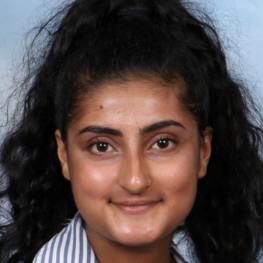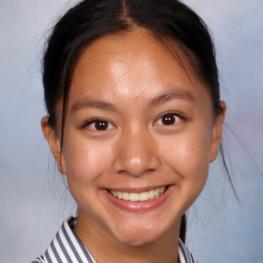 Productions
Most Promising (Musical Theatre): Annika Lee
Most Promising (Drama): Chanel Lai
Most Promising (Dance): Tamzin Scullard
Concert Band
Most Improved Player: Phoebe Yang
Player of the Year: Emily Swasbrook
Symphonic Band
Most Improved Player: Raghav Pattni
Player of the Year: Timothy Chang
Symphony Orchestra
Most Improved Player: Hillary Zhong
Player of the Year: Lorna Zhang
Sinfonietta
Most Improved Player: Alston Yam and Jason Liao
Player of the Year: Kenny Wang
Chamber Orchestra
Most Improved Player: Jayti Pattni
Player of the Year: Lorna Zhang
Stage Band
Most Improved Player: Quinn Zhong
Player of the Year: Angela Li
Macappella
Most Improved Singer: Emily Rush
Singer of the Year: Wei Tian Teo
Aria
Most Improved Singer: Annie Su
Singer of the Year: Erica Ngin
Chorale
Most Improved Singer: Katya Davidson
Singer of the Year: Samuel Zheng
Men of Macleans
Most Improved Singer: Charlie Lin
Singer of the Year: Joshua Tan